Licenses for this Halloween illustration are available on Adobe Stock.
The Exclusive Copyright belows to BluedarkArt.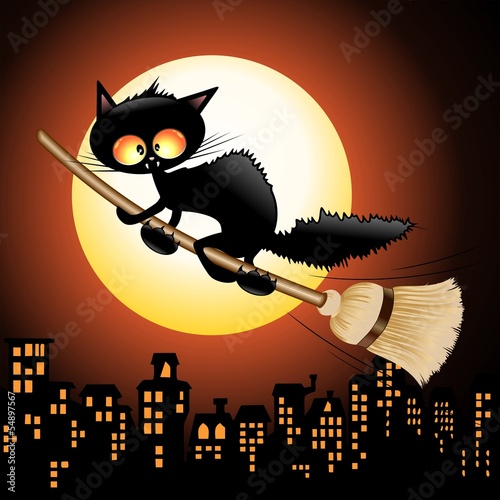 The funny kitty looks very amazed to ride a witch broom! His face is the expression of great surprise! He's flying above the city, on the full moon light, and probably doesn't know what he's doing there! Probably he was bewitched!
This illustration is perfect for Halloween, or for the witches Night! And also for Cats Lovers! 😉